Hey everybody!
First of all, for those of you who don't know me, my name is André Sampaio, a.k.a Carnero, and I'm the Leading Art Illustrator for this LEGENDS OF NESSLIFIA.
I began working within the game industry as a concept artist and illustrator several years ago.  The work I've done to date for Legends of Nesslifia has primarily been in character design, as well as assisting Darryl with any art direction.  When I first came on board for Nesslifia, there was already a history of art direction as the world of Nesslifia is based off Darryl's original childhood ideas.  Over the course of the last year, I've been digging through a lot of our work, reminiscing about the various experiences.  Some of them were very challenging, while others were interesting in their own way.  So today I thought I'd just share some recollection of the process with you all.  As I said, my first encounter with the world of Nesslifia was primarily in working on character designs.  All the ideas for the characters were already created by Darryl at this point, but many still needed a new original concept since most of it was created in Darryl's childhood.  I was fortunate enough to have a lot of space to change things, and include my own ideas while remaining true to the original idea, with Darryl's guidance.

Some of the characters already had a good base to start with for creating a cool looking, solid concept. However, some of them were quite challenging, even with a good base.  The journey of discovering a solid concept that shows all we wanted proved to be a bit tough.  I remember spending a lot of time on certain characters, and even after we had some nice concepts, I would head to back to the drawing board to improve them further.  Actually, that's something that I always try to do working on Nesslifia. With all the creative freedom that I have, the feeling to constantly improve all the work has been very real with this experience.  Early on, I would always return back to something already finished, trying to make it even better. The great thing is It's not only me, but the whole team always carries this spirit.
Back to concepts, in the beginning, we had a long road until we established what Nesslifia as a game would be.  As the team has worked towards the Beta, I've had the time and freedom to try new ideas, and approaches.  I've also had cases where I had to make a redesign without changing much of a character.  An example of keeping true to an original idea would be our main protagonist
Venix Lunaria.
Venix was "ready" already, as he was, of course, based off one of Darryl's earliest childhood drawings, so the concept was almost done once I was introduced to the character.
I had to redesign him without too severe a change.
As you can see on the original 17 year old drawing, Venix had a lot of spikes, and all of it looked sharp, so we had to change it.  Venix is the hero of the game, the good guy, and yet his looks were of someone who you wouldn't want to come too close to or he could hurt you.  So we had to reduce the amount of spikes, and make the remainder more rounded out to reduce that ultra-intimidating portrayal.  At the end of the day, we had some other minor changes, but the main concept is 80% the same from the original.  Being involved in the creation of the world of Nesslifia has been my biggest challenge to date, and an even greater opportunity for learning as well.
Moving on, the idea to create such a huge world map that looks real was both scary and challenging.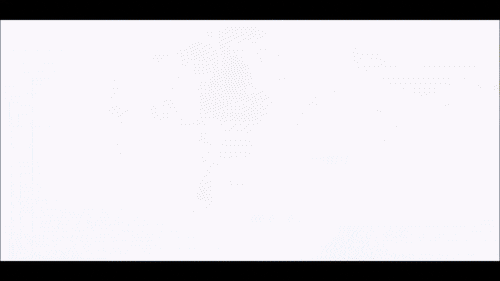 I had never done such large, realistic world map until Nesslifia.
I had to study every aspect of it, and try every possibility as we searched for the right method to do it.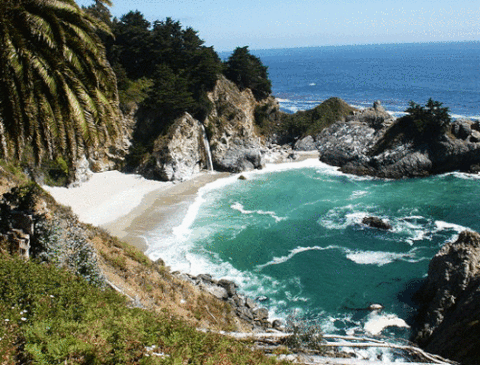 We experimented with many different approaches, and it ultimately took a few months of work to finally discover the exact way we wanted to execute the map's creation. We used a lot of real life images of trees, rocks, aerial coastal views of shore lines, and waves. Many, many patterns, water textures, and river textures via manipulating imagery of river erosion to make every aspect of it seem real. We also had some really great assistance from a talented, and generous friend by the name of T.J. Townsend.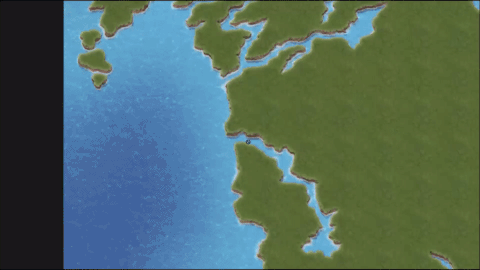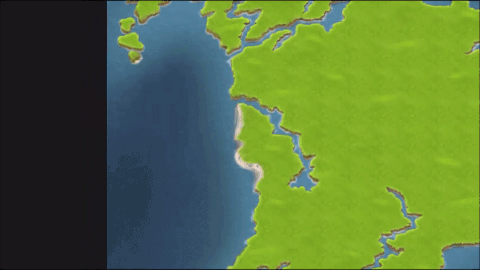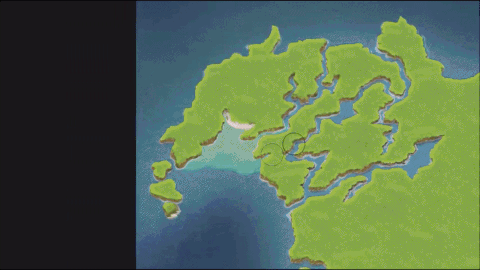 The time spent preparing for, and then working on the map is one of our best examples of how we all feel about this game.  The feeling of trying to do our best, fighting through the bumps, and learning new things every day.  Pushing ourselves to the limit to make Legends of Nesslifia great makes the end result all the more rewarding.  We still have things we hope to improve upon if given the time, and there's a long way till the end of our road, but until then we're gonna keep on pushing our limits, and sharing our walk with you.
I hope you enjoyed everything!
Be sure to join us at every step, see you Later!
~C a r n e r o~